Raya Island (also called as Racha or Raja Island) is a beautiful tourist destination and one of the most famous snorkelling places in Phuket (Thailand). Just 30 minutes from Phuket, this heaven offers a remote and peaceful gateway like no other. The island is genuinely calm, water is warm, and rustic atmosphere is surrounded the island. Raya Island is an ideal place to get relaxed, spending your lazy days by swimming or snorkelling Day trip on emerald water. To make your trip more exciting it is advisable to visit Raya Island by speedboat.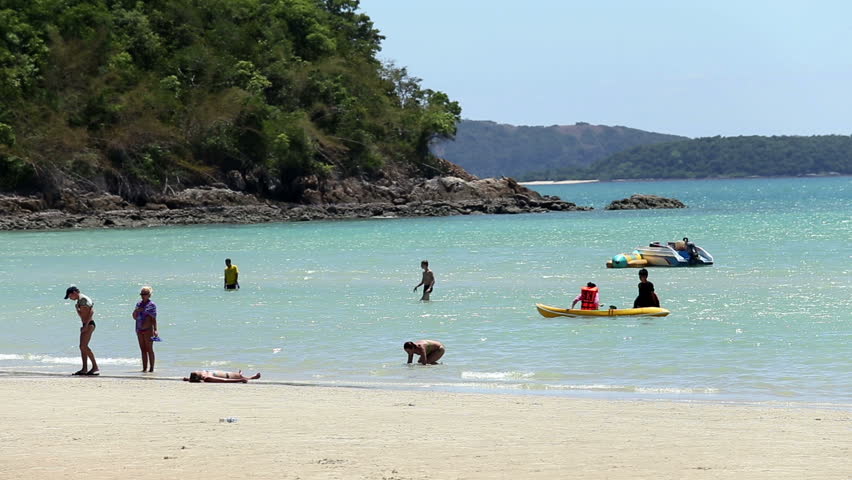 Major Attraction of Raya Island
The destination is made up of two islands; (1) Raya Yai Island – the largest and most popular and, (2) Raya Noi, which is smaller and less frequented.
The Raya Yai Island includes two major beaches, with Patok Beach being the most favoured of the two. However, both the beaches are portrayed by crystal-clear waters with soft and thick sands. Raya Yai is also a popular dive-site, best known for its Siam Bay statues.
On the eastern coast of the Island there are rubber plantations, paddy fields, and a small village built that offer a superb appeal for day trips and those who love mountain biking.
Snorkeling in Kon Kae bay is one of Raya Island's major attractions. Crystal-clear waters and an assortment of marine life allow snorkellers to drop little amounts of food into the sea and experience being encompassed by a reef of colourful fish.
Raya Island is a famous spot for many of Phuket's tourists both for the clarity of its waters and also due to the fact that it never becomes overcrowded, allowing tourists to find their own space.
Keep in mind that during the low season, with the change of sea currents, the beaches are likely to be less clean, but the outlying water and seabed always maintain their charm and beauty.